Recently, at the scene of the dubai air show, a series called "cloud" unmanned aerial vehicle (uav) attracted the attention of everyone, "cloud" series of unmanned aerial vehicle (uav) is developed independently by China aviation industry, and on the basis of unmanned aerial vehicle (uav) international market demand, the civil-military integration methods developed by the high altitude, high speed multifunction uav system, is also China's first foreign trade products in high altitude high-speed unmanned aerial vehicle (uav), representing the world's advanced level of unmanned aerial vehicle (uav). It shows that the Chinese uav has realized the real meaning of the leap-forward development from hollow and low speed to high speed, and has successfully made it into the world's first echelon of unmanned aerial vehicles. It is also China's first high-altitude high-speed drone to compete in international markets, but this is only the beginning. At various international air shows in the future, people will be able to witness the emergence of more and more high-end Chinese drones.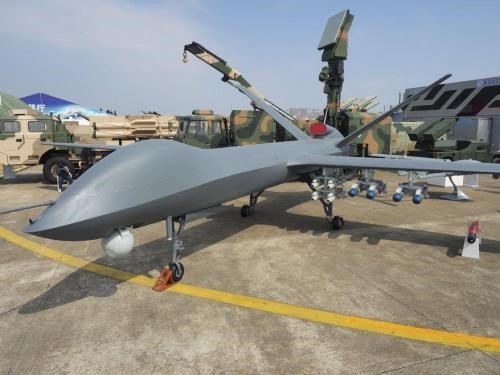 "Cloud" series of turbojet engine equipped with the advanced world for the first time, high speed and has good performance, can carry out cruising at an altitude of 14000 meters, and this can effectively avoid the height of the short-range air weapon system. The maximum speed is 620 kilometers per hour, 200 km/h faster than the U.S. mq-9 "reaper" drone, which can kill targets quickly and quickly. Cloud is divided into every play and reconnaissance, examine four dozen uav wing hang, can hang up to 6 nuclear weapons and maximum payload of up to 400 kg, capes 50 kg / 100 kg small precision-guided bombs, missiles, equipped with photoelectric monitoring/target devices and synthetic aperture radar. And "cloud" reconnaissance uav carries out intelligence, surveillance and reconnaissance missions, divided into equipped with aerial CCD real-time surveillance camera (high resolution), synthetic aperture radar imaging reconnaissance load type and equipped with electronic reconnaissance radar reconnaissance and communication reconnaissance equipment type, compared to examine a shape has more excellent performance.
In recent years, China has no - man-machine booming, Pakistan, Iran, Iraq and other countries was full of praise for rainbow unmanned aerial vehicle (uav) due to the rainbow series of unmanned aerial vehicle (uav) after hundreds of practical test, performance is so brilliant, so Saudi local tyrants disposable hao bought 300 rainbow unmanned aerial vehicle (uav) was found to play an organic whole, joint production line is removed. The upgraded rainbow-5 lasts for up to 120 hours and is on par with the U.S. mq-9 reaper drone, far more than the predator series. The rainbow series, which destroyed 300 targets in combat, shot 95 percent from the field and is believed to be a myth. "Rainbow - 5" very amazing battery life and mount the ability, can carry at most 16 missiles, is a new generation of "aerial bomb truck outside pointing to" the rainbow is drones, because it can easily destroy a company, was once asked to ban the United States.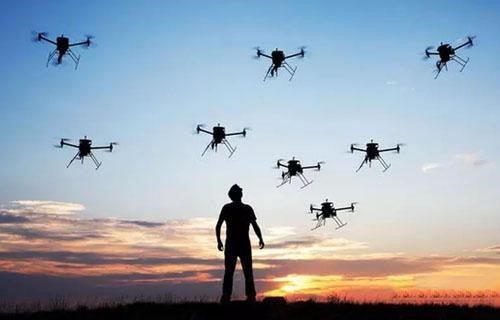 "Cloud" as with the international advanced level of high-end unmanned aerial vehicle (uav) was found to play an organic whole, its altitude, speed and blow, reconnaissance distance than the world their type p, cost-effective, highly international market prospects. It can be said that the emergence of "cloud" unmanned aerial vehicle (uav), the Chinese military uavs task model, already from the simple sensor platform to combat platform, China's military uas usage patterns, has begun to mainstream combat missions in high-risk area in the direction of change. China's military uav family in the future will further consolidate its position in the future war battle equipment, in a way it also speak change the future air combat mode, and will be compiled in the army, operational principle and procurement strategy bring far-reaching influence to the Chinese air force.
In the aspect of uav configuration, the position Angle of the tilt sensor is used to measure the balance of space attitude. The north micro sensor adopts the industry solution of professional uav direction to help China aviation!